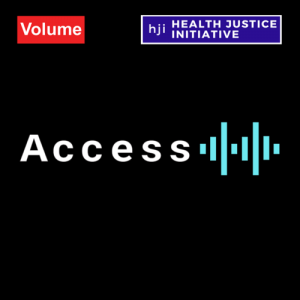 ACCESS is a special podcast series that started in 2020, and looks at the impact of Intellectual Property (IP), specifically patents, on accessing health care, in the context of COVID-19. In each episode we are joined by local and global experts to discuss and make sense of global developments that affect us locally, in South Africa. 
In Episode 1 we discuss medicine access – and the Intellectual Property (IP) barriers that prevent developing countries from accessing life-saving medicines, with reference to previous successes and challenges in the HIV/AIDS access to medicines movement. We also look at how the global patent regime can enable or block access to life-saving testing, vaccines and treatment for Covid-19. In episode 1, we are joined by three long-standing activists for affordable access to medicines: 

Dr Els Torreele, who serves on the HJI's Reference Advisory Group and is a Medical Innovation and Access Activist. She is the former director of MSF's Medicine Access Campaign and writes extensively on patents and access. See website and Twitter handle.
Tahir Amin, a lawyer and medicine access activist, and IP specialist, and co-founder / co-director of I-MAK. See website and Twitter handle.
Professor Gregg Gonsalves, a longstanding HIV/AIDS activist and epidemiologist at Yale University, and co-director of the Global Health Justice Partnership (GHJP) at Yale. See website and Twitter handle.